Affordable Options for Continued Growth
BankNewport offers commercial real estate loans for purchasing, renovating, or refinancing.
Lines of Credit can be secured by real estate.
Maximum loan amount is 75% of the purchase price or appraised value, whichever is less (up to 90% with SBA 504).
Local decision-making means a quick turnaround time
Up to 25-year term and amortization.
5-year and 10-year fixed rate pricing available.
Mixed-use buildings are accepted.
Business Banking Additional Services
More of BankNewport's Offerings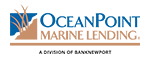 OceanPoint Marine Lending
EXPERIENCED MARINE FINANCING
Present or future boaters can find personalized marine financing programs for new and used boats and refinancing existing boat loans. Competitive rates, dedicated buyer support, quick access to funds, and more.
BNWise
FINANCIAL EDUCATION PROGRAM
BNWise offers the knowledge and skills you need to make the best financial decision for you, your family, or your business.

OceanPoint Insurance
INSURING YOUR MOST VALUABLE ASSETS
Insurance programs to cover any number of personal and business assets with a dedicated staff providing excellent custom service to give you peace of mind. Protect your home, your business, your vehicles, and more.