We recognize the social and economic impact that COVID-19 continues to have on all nonprofit organizations throughout our state. We believe it is imperative that our charitable funds be designated in support of Rhode Islanders most in need.
BankNewport will once again accept sponsorship requests beginning July 13 through October 2, 2020.  Our Sponsorship review will be conducted on a rolling basis during this timeframe. Requests from community-based organizations that provide direct assistance to Rhode Islanders will take precedent during this timeframe (i.e., basic needs, food insecurity, emergency assistance).
Please review BankNewport's funding guidelines before applying, and note that if a nonprofit has already received a sponsorship in 2020, they will be not be eligible to receive a second sponsorship.
We expect our quarterly Sponsorship Review cycle to resume in 2021 beginning in February, and continuing in May, August and November.
Please note that the pause implemented for accepting grant proposals will continue to be in place until fall, at which time an update will be provided.
BankNewport's commitment to Rhode Island nonprofits and the small business community remains a priority in our efforts to provide expedient funds. Best wishes to you in the coming weeks and months, as together we stay safe and healthy, with a positive outlook for our future.
Sponsorship Guidelines & Application
+
We encourage you to thoroughly review the following guidelines and submission time frame for the respective Sponsorship committee before starting the application process. Please be prepared to complete the application and upload the required documents in one session, as you will not be able to save in-progress applications.
BankNewport Sponsorships are generally limited to nonprofit organizations that have a bank and/or insurance relationship with us. BankNewport does not ordinarily contribute to:
• General operating support
• National organizations, including state and local chapters
• Individuals or families seeking scholarship or other assistance
• Memorial events including run/walks
• Religious, fraternal or political organizations
• Individuals without an organizational affiliation
• Trips, tours, transportation costs, seminars and conferences
• "Pass through" fundraisers
• Annual appeals
• Advertising
• Playground projects
Please note: The submission of a sponsorship request does not guarantee it will be funded. In addition, in an effort to increase the number of organizations who have access to BankNewport's community outreach support, an organization may receive a sponsorship, but not both in the same calendar year.
---
SPONSORSHIPS: Requests up to $5,000
BankNewport's Sponsorship Review Committee reviews requests on a quarterly basis. Requests are reviewed at meetings held in February, May, August and November. Applications must be submitted by the following deadline dates for consideration:
• February Meeting - Deadline February 1
• May Meeting - Deadline May 1
• August Meeting - Deadline August 1
• November Meeting - Deadline November 1
The application deadline for your event/program is 90 days prior to the meeting deadline. The Committee will review no more than one proposal from an organization in a twelve month period. The Committee does not make multi-year commitments, and support in one year does not imply continued support in future years.
There are no provisions for presentations to the committee. If funding were to be approved in consecutive years, the Sponsorship Review Committee may also limit funding support to a maximum of three consecutive years with a one year moratorium after the third year. Organizations awarded a sponsorship of $2,500 or more will be required to provide a narrative report at the conclusion of the program/event.
Please be prepared to upload the following documents for Sponsorship review:
1. A letter stating the amount requested and the purpose of the funding.
2. A brief description of the organization's mission, history and accomplishments.
3. Please also include other major funders that support the organization and event/project.
4. Organization must hold a federal tax-exempt 501(c) (3) status, as determined by the Internal Revenue Service; a copy of the determination letter must be provided.
5. If you have not previously shared your organization's W-9 with us, please upload a copy to the attachment section.

In the Community
9,000+ Volunteer Hours in 2019!
In 2019, BankNewport awarded over $1.1 million in grants, sponsorships and donations to a wide range of nonprofits serving various sectors of our state: basic human needs, children and families, healthy lives, education success, environment, arts and cultural, housing and economic security. Financial education and community involvement by employees totaled 9,000+ hours.
Being a community bank means helping our customers, but for us, it does not stop there. We know we must also help all members of the community. We have been committed to supporting the communities we serve since our founding in 1819.
BankNewport and OceanPoint Insurance are proud of our community outreach efforts. We care about the people we serve and the communities that make Rhode Island such a wonderful place to live.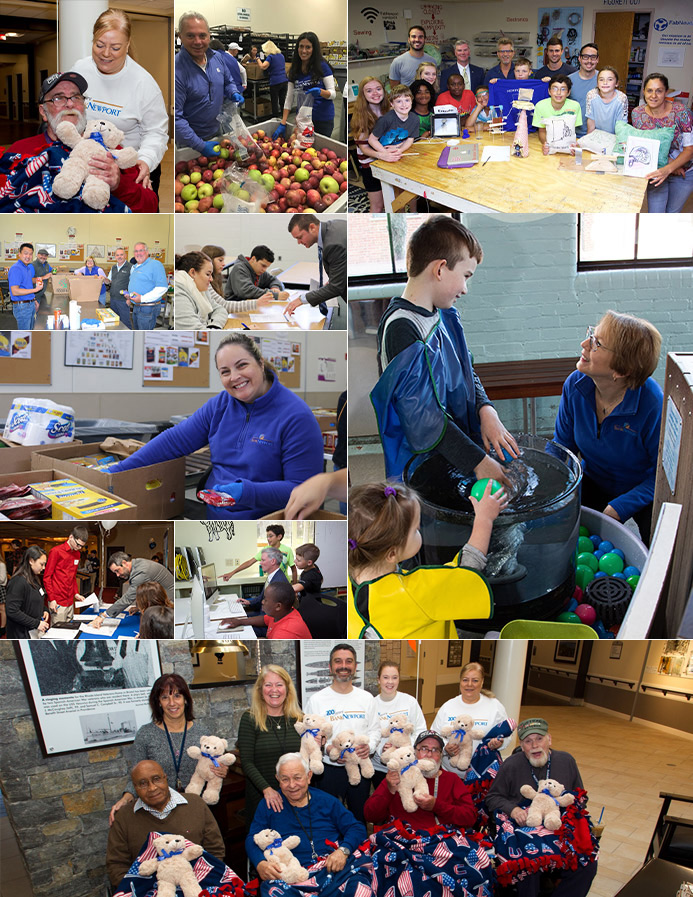 We funded over 250 nonprofits in 2019!
More of BankNewport's Offerings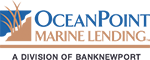 OceanPoint Marine Lending
EXPERIENCED MARINE FINANCING
Present or future boaters can find personalized marine financing programs for new and used boats and refinancing existing boat loans. Competitive rates, dedicated buyer support, quick access to funds, and more.
BNWise
FINANCIAL EDUCATION PROGRAM
BNWise offers the knowledge and skills you need to make the best financial decision for you, your family, or your business.

OceanPoint Insurance
INSURING YOUR MOST VALUABLE ASSETS
Insurance programs to cover any number of personal and business assets with a dedicated staff providing excellent custom service to give you peace of mind. Protect your home, your business, your vehicles, and more.