BankNewport Commits $350,000 in Philanthropic Donations to Support COVID-19 Relief Efforts
BankNewport is proud to provide grants totaling $350,000 in response to the COVID-19 Relief Efforts. The grants will be distributed to the Rhode Island Foundation and United Way of Rhode Island COVID-19 Response Fund and to the Rhode Island Community Food Bank.  The funds will help direct vital resources to local nonprofit organizations that provide essential services to the community and families throughout Rhode Island by meeting the most urgent needs.
In light of the social and economic impact of COVID-19, BankNewport has implemented a pause in accepting new sponsorship and grant proposals.
We recognize the challenges that this unprecedented situation continues to have on all nonprofit organizations throughout our state. We believe it is imperative that our charitable funds be designated to those organizations that can best deploy funding resources rapidly and efficiently to direct-service nonprofits throughout Rhode Island.
BankNewport's commitment to Rhode Island nonprofits and the small business community remains a priority in our efforts to provide expedient funds.
We want to encourage Rhode Island nonprofits to learn more about the COVID-19 Response Fund Grants. Learn more: https://www.uwri.org/covid-19-resource-center/
Best wishes to you in the coming weeks and months, as together we stay safe and healthy, with a positive outlook for our future.

In the Community
9,000+ Volunteer Hours in 2019!
In 2019, BankNewport awarded over $1.1 million in grants, sponsorships and donations to a wide range of nonprofits serving various sectors of our state: basic human needs, children and families, healthy lives, education success, environment, arts and cultural, housing and economic security. Financial education and community involvement by employees totaled 9,000+ hours.
Being a community bank means helping our customers, but for us, it does not stop there. We know we must also help all members of the community. We have been committed to supporting the communities we serve since our founding in 1819.
BankNewport and OceanPoint Insurance are proud of our community outreach efforts. We care about the people we serve and the communities that make Rhode Island such a wonderful place to live.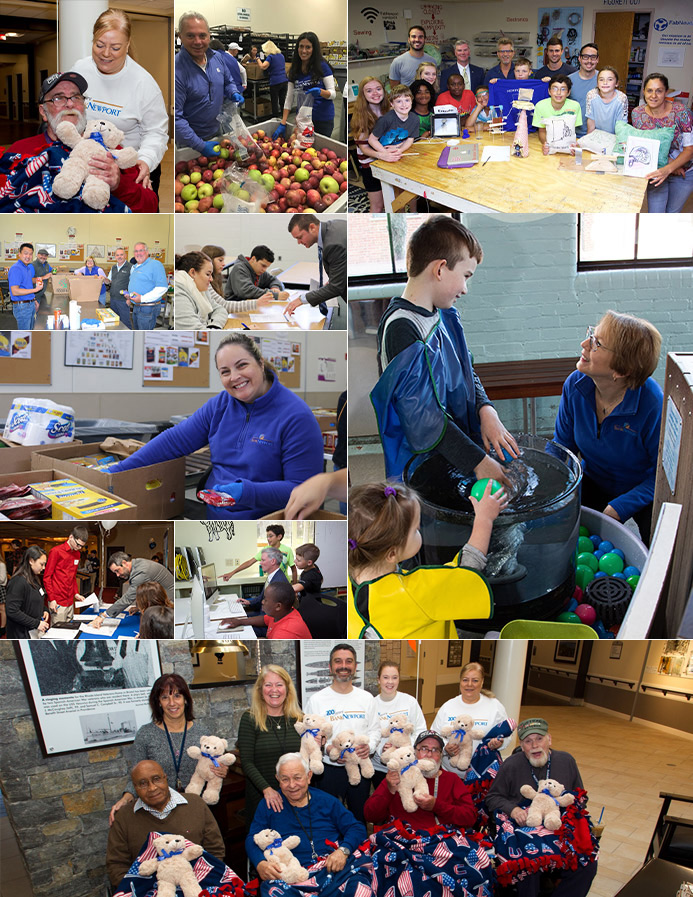 We funded over 250 nonprofits in 2019!
More of BankNewport's Offerings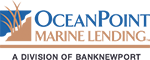 OceanPoint Marine Lending
EXPERIENCED MARINE FINANCING
Present or future boaters can find personalized marine financing programs for new and used boats and refinancing existing boat loans. Competitive rates, dedicated buyer support, quick access to funds, and more.
BNWise
FINANCIAL EDUCATION PROGRAM
BNWise offers the knowledge and skills you need to make the best financial decision for you, your family, or your business.

OceanPoint Insurance
INSURING YOUR MOST VALUABLE ASSETS
Insurance programs to cover any number of personal and business assets with a dedicated staff providing excellent custom service to give you peace of mind. Protect your home, your business, your vehicles, and more.