With BankNewport's Mobile Check Deposit you can conveniently deposit your check even when you can't make it to the bank! BankNewport's Mobile Check Deposit allows you to securely deposit a check using the BankNewport Mobile App - and now you can view your check images and track all deposits (in-person, ATM/PTM and mobile) while logged into digital and mobile banking! 
How to Use Mobile Check Deposit
BankNewport's Mobile Check Deposit lets you:
Deposit checks from anywhere
Receive email or text confirmation for each deposit
Deposit multiple checks (checks must be submitted individually)
View your recent mobile check deposit history
Follow these four easy steps to deposit your check:
Select which account to deposit to.
Enter amount of check.
Take a picture of the front and back of your endorsed check.
Confirm the deposit and you will receive an instant confirmation.
Watch How Easy it is Below: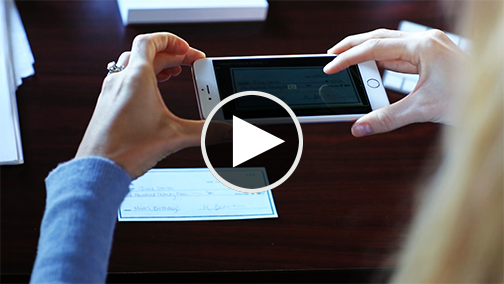 ---
New Digital & Mobile Banking Feature
---
Mobile Deposit Limits
Please note, there are currently limits per Mobile Deposit by user as follows:
Per Day: $5,000
Per Month: $35,000
Items Per Month: 35
BankNewport also offers increased limits for customers with BN Premium checking accounts as well as Business checking accounts.
Per Day: $10,000
Per Month: $70,000
Items Per Month: 70
For complete details regarding Mobile Deposit limits, please refer to the complete Terms and Conditions (see link at bottom of this page).
Mobile Banking & Mobile Deposit Terms & Conditions
More of BankNewport's Offerings
OceanPoint Marine Lending
EXPERIENCED MARINE FINANCING
Present or future boaters can find personalized marine financing programs for new and used boats and refinancing existing boat loans. Competitive rates, dedicated buyer support, quick access to funds, and more.
BNWise
FINANCIAL EDUCATION PROGRAM
BNWise offers the knowledge and skills you need to make the best financial decision for you, your family, or your business.