NEWPORT, R.I. (May 2, 2019) - BankNewport is pleased to announce that Amy E. Riccitelli, of Smithfield, Rhode Island, had been appointed senior vice president, director of retail sales. She will be responsible for the development and implementation of the Bank's Retail Banking Division.
With over 20 years of experience in the financial services industry, Amy joins BankNewport from Citizens Bank where she served as senior vice president, director of in-store channel development and partnerships in Providence.
Amy earned a Bachelor of Arts in Business Management from Villanova University in Pennsylvania, and holds a Master of Arts in Business Administration from Providence College.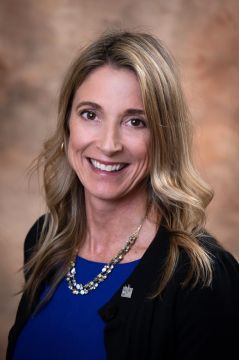 About BankNewport
Founded in 1819 and headquartered in Newport, BankNewport offers a full suite of loan and deposit products and services for families and businesses throughout Rhode Island.  In addition, OceanPoint Insurance Agency, Inc., a subsidiary of BankNewport, offers a broad range of property casualty insurance products and a full array of financial services.  With 17 banking offices and $1.6 billion in assets, BankNewport is one of the oldest community banks in the United States and, as a mutual organization, is committed to the financial success of its customers, employees and communities.