BankNewport Awards $212,000 in Grants to Local Businesses and Nonprofit Organizations
07.13.21
Funds benefit a variety of industries, causes and communities from healthcare, to food insecurity, underserved populations and education
NEWPORT, R.I.  (July 13, 2021) – BankNewport is pleased to announce that it recently distributed $212,000 in grants focused on food insecurity, health services, education and skills training, and underserved populations, in support of nonprofits that had their operations and outreach impacted by the pandemic. Among the notable awards is a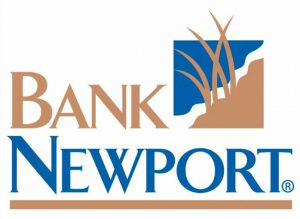 $100,000 grant to the Newport County YMCA for its Building Campaign.
"What distinguishes BankNewport from other community banks is our ongoing commitment to measurable, positive impact in the cities and towns in which we operate, and for the individuals whom we serve," said Jack Murphy, President and CEO, Bank Newport.  "Not only is it our mission to make a difference in these communities, we truly feel that it's our responsibility to support the programs and people who support us."
The grant recipients, by category, are:
Food Insecurity:
Comprehensive Community Action Program (Cranston, RI) – $5,000
East Bay Food Pantry (Bristol, RI) – $7,000
Healthcare/Health Services:
Newport Hospital Foundation's Expansion of the Vanderbilt Rehabilitation Center                 (Newport, RI) – $25,000
Education/Skills Development & Training:
Inspiring Minds (Providence, RI) – $5,000
Providence Public Library (Providence, RI) – $10,000
RI Philharmonic Orchestra and Music School (East Providence, RI) – $7,500
San Miguel School (Providence, RI) – $5,000
Star Kids Scholarship Program (Middletown, RI) – $5,000
Underserved Populations:
Newport County YMCA Building Campaign (Middletown, RI) – $100,000
Big Brothers Big Sisters RI (Cranston, RI) – $2,500
College Visions (Providence, RI) – $5,000
Jonnycake Center for Hope (South Kingstown, RI) – $15,000
Vincent DePaul Society, St. Joseph, Newport (Newport, RI) – $5,000
Visiting Nurse Home & Hospice (Portsmouth, RI) – $5,000
VNA of Care New England (Warwick, RI) – $5,000
Project Goal (Providence, RI) – $5,000
About BankNewport:
Founded in 1819 and headquartered in Newport, BankNewport offers a full suite of loan and deposit products and services for families and businesses throughout Rhode Island.  With $2.0 billion in assets, BankNewport is one of the oldest community banks in the United States and, as a mutual organization, is committed to the financial success of its customers, employees and communities. BankNewport has 17 branch locations, with commercial lending offices in Cumberland and Providence.
BankNewport business lines include OceanPoint Marine Lending, specializing in consumer marine and recreational vehicle financing programs, and OceanPoint Insurance, a Trusted Choice independent insurance agency, providing a broad range of property casualty insurance products, including employee benefits and marine related insurance products.