BankNewport Names Karen Xavier-DaCunha Residential Loan Mortgage Officer
05.03.23
NEWPORT, R.I. (May 3, 2023) – BankNewport is pleased to announce that Karen Xavier-DaCunha has joined the bank as a residential loan mortgage officer.  In her new role, she will identify and develop residential loan opportunities and consult with current and future homeowners to evaluate and determine programs best suited to their individual needs.
Prior to joining BankNewport, Xavier-DaCunha worked at HarborOne Mortgage (previously Coastway Community Bank) for nearly 20 years, most recently as a senior mortgage loan officer, serving much of the Rhode Island and Southeastern Massachusetts communities from its East Providence location.
A graduate of the University of Rhode Island, Xavier-DaCunha currently resides in Pawtucket, RI.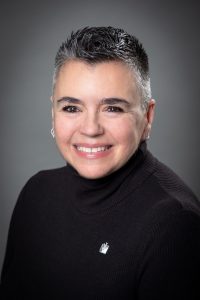 About BankNewport:
Founded in 1819 and headquartered in Newport, BankNewport offers a full suite of loan and deposit products and services for families and businesses throughout Rhode Island. BankNewport is one of the longest-standing community banks in the United States and, as a mutual organization, is committed to the financial success of its customers, employees, and communities. BankNewport has 18 branch locations and a commercial lending office in Providence. OceanPoint Marine Lending, a business line of BankNewport, specializes in consumer marine and recreational vehicle financing programs.
Through its All In Giving program, BankNewport is committed to supporting nonprofits with areas of impact focused on basic human needs, children and families, education, economic security, healthy lives, arts and culture, and the environment.  BankNewport has awarded over $8 million in grants, sponsorships, and donations over the past ten years to a wide range of nonprofits to help strengthen and enrich lives and communities throughout Rhode Island. Financial education and community service performed by employees totals 8,500 hours annually.  For more information, please visit www.BankNewport.com.