BankNewport Names Matthew Colasanti Vice President, Residential Loan Officer
12.19.22
NEWPORT, R.I. (December 19, 2022) – BankNewport is pleased to announce that Matthew Colasanti has been named vice president, residential loan officer. In his new position, Colasanti originates residential loan products and provides quality customer service throughout the mortgage origination process.  Prior to joining BankNewport, Colasanti was a mortgage loan officer for Navy Federal Credit Union and for Advanced Financial Services.
Colasanti is a graduate of the University of Rhode Island and holds a National Mortgage License. He currently resides in his hometown of Barrington, Rhode Island with his family.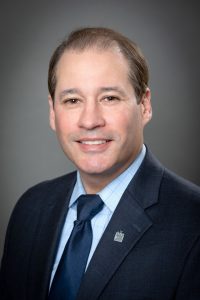 About BankNewport:
Founded in 1819 and headquartered in Newport, BankNewport offers a full suite of loan and deposit products and services for families and businesses throughout Rhode Island. BankNewport is one of the longest-standing community banks in the United States and, as a mutual organization, is committed to the financial success of its customers, employees and communities. BankNewport has 18 branch locations and a commercial lending office in Providence. OceanPoint Marine Lending, a business line of BankNewport, specializes in consumer marine and recreational vehicle financing programs.
Through its All In Giving program, BankNewport is committed to supporting nonprofits with areas of impact focused on basic human needs, children and families, education, economic security, healthy lives, arts and culture, and the environment.  BankNewport has awarded over $7 million in grants, sponsorships, and donations over the past 11 years to a wide range of nonprofits to help strengthen and enrich lives and communities throughout Rhode Island. Financial education and community service performed by employees total 7,300 hours annually.