BankNewport Receives 2020 Common Good Award from Rhode Island Monthly & The Rhode Island Foundation
01.24.20
NEWPORT, R.I. (January 15, 2020) – BankNewport is pleased to announce that it has been honored with a 2020 Common Good Award, presented by Rhode Island Monthly magazine and the Rhode Island Foundation.
Common Good Awards recognize Rhode Island businesses of all sizes that inspire philanthropy in their employees around the state, not by writing a check to a worthy cause, but by encouraging staff to go into the community and help.
BankNewport was recognized for its community outreach efforts that were part of the bank's 200th anniversary celebration in 2019, including community events, programming, random acts of kindness and pay-it-forward gestures by employees. Through the bank's financial education program, employees took their expertise to classrooms and communities to help young people and families strengthen their skills in managing money and planning for the future. Through the Kind Hearts, Warm Soles sock drive, bank staff collected adult and kids socks and delivered them to homeless shelters around the state.
To further mark the bank's bicentennial, employees participated in a "Pay It Forward" initiative through which each person received $200, half to keep and half to use toward their own random acts of kindness. Some employees helped strangers in the grocery store, some aided those experiencing illness, and others partnered with fellow employees to give larger monetary gifts to local nonprofits.
"Our 200th anniversary was an incredible celebration," said Sandra J. Pattie, President & CEO, BankNewport. "As one of the oldest community banks in the country, it was fitting that we marked this milestone focusing on our community involvement, most notably empowering our employees to be involved in a way that was meaningful to them. We applaud our community relations team for developing this program and our nearly 300 employees for their engagement."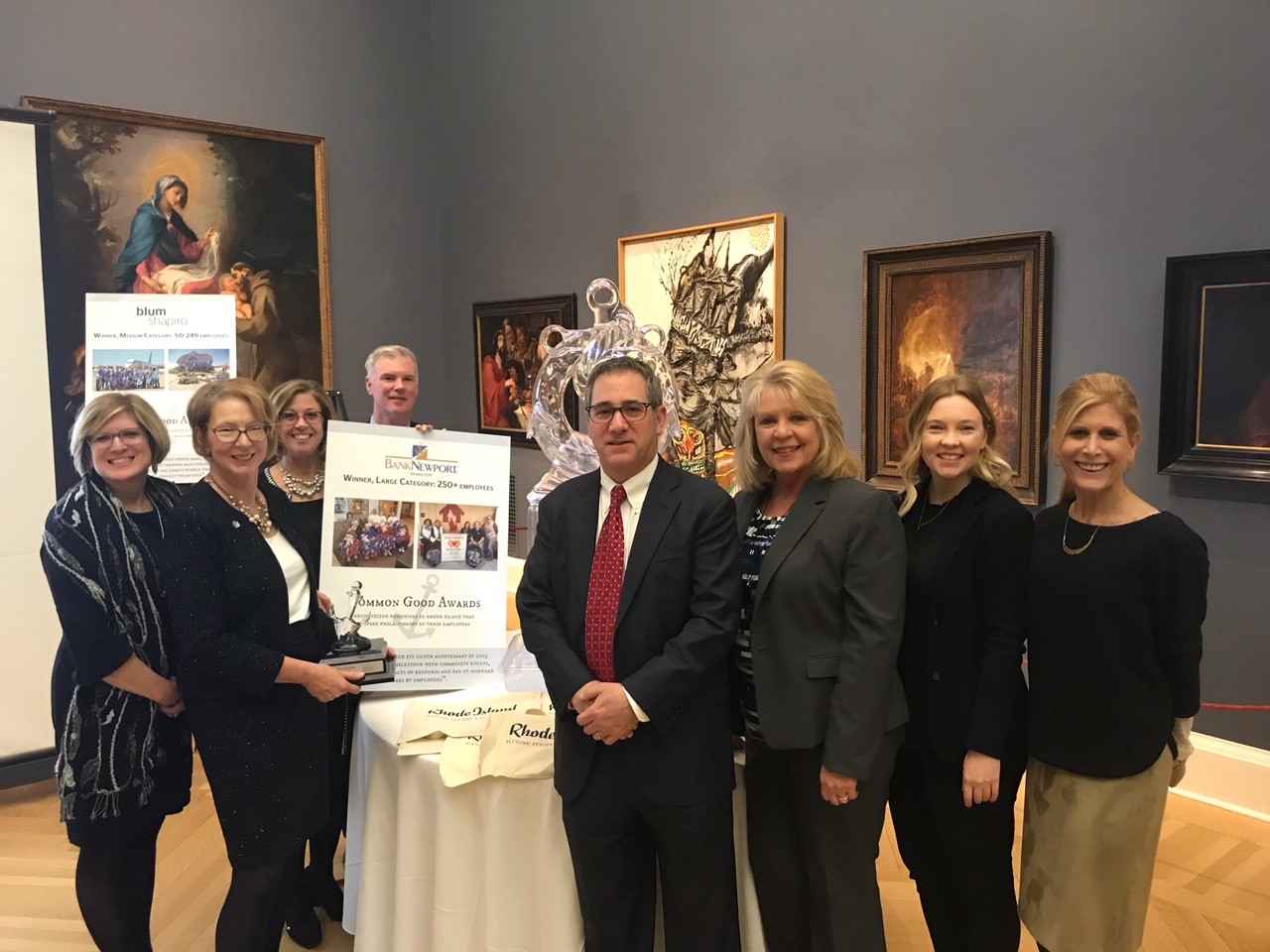 About BankNewport
Founded in 1819 and headquartered in Newport, BankNewport offers a full suite of loan and deposit products and services for families and businesses throughout Rhode Island. With $1.7 billion in assets, BankNewport is one of the oldest community banks in the United States and, as a mutual organization, is committed to the financial success of its customers, employees and communities. BankNewport has 18 branch locations, with commercial lending offices in Cumberland and Providence.
BankNewport business lines include OceanPoint Marine Lending, specializing in consumer marine and recreational vehicle financing programs, and OceanPoint Insurance, a Trusted Choice independent insurance agency, providing a broad range of property casualty insurance products, including financial services and marine related insurance products.