BankNewport Top Rhode Island SBA 504 Lender 2019
11.21.19
NEWPORT, RI  (November 21,2019) – BankNewport received the Rhode Island 504 Lender of the Year award at an event sponsored by the Rhode Island District Office of the U.S. Small Business Administration (SBA) and the Center for Women & Enterprise on November 15, 2019.
BankNewport ranked number one among all banks in Rhode Island in the number of loans originated through the U.S. Small Business Administration's 504 loan program during the federal fiscal year that ended September 30, 2019. BankNewport has led the state in this category in years past, also receiving this award in 2018 and in fiscal years 2000 through 2016.
BankNewport originated 13 SBA 504 loans totaling over $4 million for small businesses. The SBA 504 program provides up to 90 percent financing for the purchase of long-term fixed assets, such as commercial real estate, buildings and equipment.
BankNewport was also named one of the top lenders in Rhode Island under the SBA 7(a) loan program, with seven loans totaling $885,000 during the 2019 fiscal year. The 7(a) loan program helps start-up and existing small businesses obtain financing for which they otherwise might not be eligible.
"BankNewport is extremely proud to be recognized as the Top SBA 504 Lender in Rhode Island," said BankNewport Senior Vice President, Director of Commercial Relationships, Kenneth Burnett. "The 504 program is a win-win for the borrower, the lending institution, and the community where the small business is located. We thank the Rhode Island SBA District Office for their ongoing support in helping small businesses throughout our State to grow and prosper."
"The SBA is pleased to have such a great partner like BankNewport in the lending community," said SBA District Director Mark S. Hayward.  "President Sandra Pattie and her team are a great resource and partner for local small businesses as they look for the access to capital they need to start and grow.  BankNewport's commitment to the 504 program in particular helps these business thrive here in the Ocean State."
BankNewport's involvement in both the SBA 504 and 7(a) programs significantly impacted small business lending in Rhode Island. Without the Bank's participation in the thirteen 504 projects, the SBA portion would not have occurred.  The $3.2 million in SBA debentures combined with BankNewport's involvement supported $8 million in total capital for the 13 businesses.  With the addition of the $885,000 in 7(a) loan approvals, BankNewport's participation with the SBA resulted in additional capital being made available to Rhode Island small businesses to grown and expand.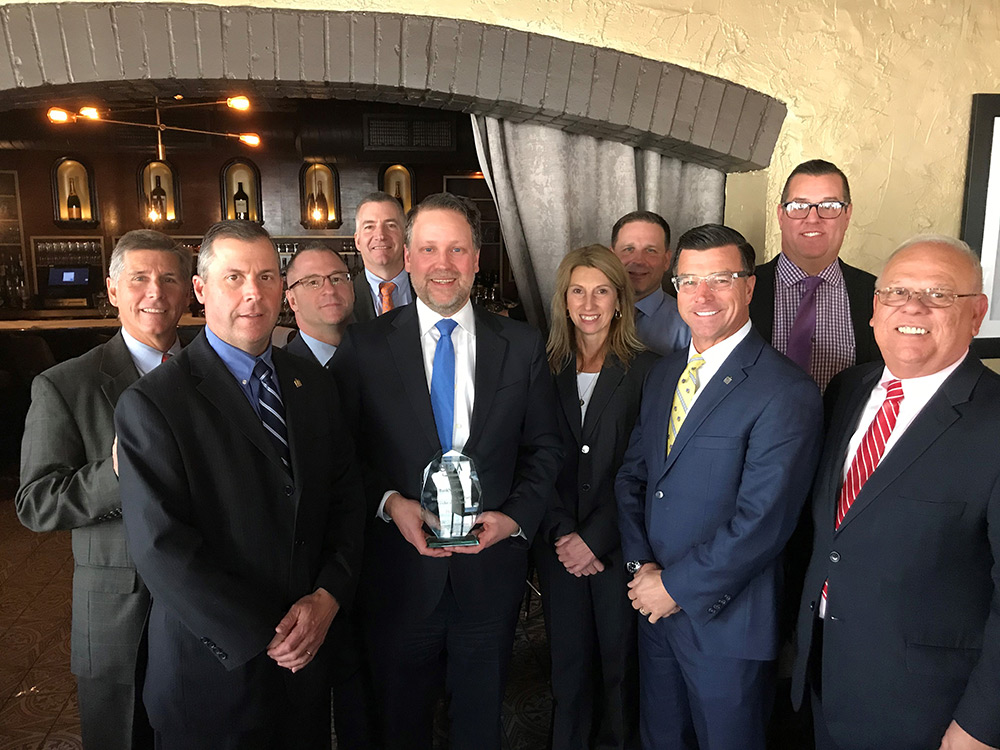 About BankNewport
Founded in 1819 and headquartered in Newport, BankNewport offers a full suite of loan and deposit products and services for families and businesses throughout Rhode Island.  With $1.7 billion in assets, BankNewport is one of the oldest community banks in the United States and, as a mutual organization, is committed to the financial success of its customers, employees and communities. BankNewport has 17 branch locations, with commercial lending offices in Cumberland and Providence. The Bank's 18th branch is anticipated to open in Johnston, Rhode Island later this fall.
BankNewport business lines include OceanPoint Marine Lending, specializing in consumer marine and recreational vehicle financing programs, and OceanPoint Insurance, a Trusted Choice independent insurance agency, providing a broad range of property casualty insurance products, including financial services and marine related insurance products.